You can report a conversation at any time if you find that its content or language is improper or inappropriate, if you suspect a fraud attempt, or if you want to bring a practice that violates the terms of use of the site to our attention.
Rest assured that your report will be treated anonymously and that the appropriate measures will be taken.
To report a conversation through the messenger, please:
Click the flag icon

or the 3 dots on the mobile application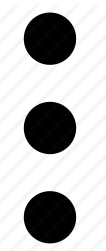 located in the upper right corner of the conversation;
Select the reason for the report;
Add an explanation which will allow us to take action on the conversation;
Click "Submit."
It should be noted that the date and time the conversation was reported will be indicated in the conversation history. Rest assured that this information isn't available to the reported user.
Once the report is completed, LesPAC's team of moderators will contact you only if more information is needed to handle the situation.